Codeton Software is a group of specialists who have been there, done that! Every day, we deliver reliable software customized to the needs and expectations of our customers. We have been present in the IT industry since 1998 – the year when Google was founded.
That's quite a history, you must admit.
Meet our co-workers
Man cannot live by code alone! That's why, during the implementation of projects, we cooperate with the best experts in their fields. Meet them!
Krzysztof Kobus
Software architect, project manager
30 years in IT
Read more
Experienced CTO, software architect and programmer with 20 years of experience. A leading expert in real-time interactive 3D graphics and designing complex software architectures.
He occupied executive positions in large companies and start-ups. Has worked directly with such brans as: BBC, France 2 TV Channel, Volkswagen, Audi, British Aerospace, Barco, Charite, EY and many more.
He was in the first hacker group in Poland in the 80s, which he is very proud of.
Co-founder and publisher of "Kebab - C64 i Amiga" print Polish national magazine. Member of the R&D team that invented the virtual TV studio in the 90s. University lecturer in software engineering.
Currently CTO and co-founder of glass-spider.io and glass-link.io.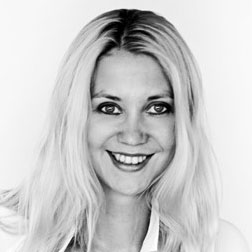 Paulina Macioł
Graphic designer
12 years at the tablet
Read more
Graphic designer with over 12 years of experience working with start-ups and large corporations.
Designs logos, mobile applications and websites, does digital photography, illustrations, icon design, animation. Works with companies around the world.
In her free time, she enjoys hiking. Loves traveling. She is also passionate about gardening.
Karolina Zblewska
HR expert, Coach, Management Trainer
15 years with people
Read more
HR expert, coach and management trainer with more than 15 years of experience in managing human resources.
Specializes in designing and implementing process improvements, HRM procedures, individual and team potential diagnosis, planning career development.
MBA postgraduate in Human Resources Management (WSB University, Poznań). She graduated from the University of Szczecin (Political Marketing and Psychosocial Counseling) and the Trainers School of the MATRIK Association of Management Consultants and Coaches, as well as the West Pomeranian Business School.
Certified consultant/coach in personality research using the Jungian Type Index – JTI, Insights Discovery and the psychometric tool Facet5.
In her private life, she is a mother of two sons.
In her free time, she rollerblades and rides a bike. She is passionate about traveling and sailing.
Glass-Spider
We co-create Glass-Spider group that gathers best software engineers. Together we can do more. Find out more at: glass-spider.io.
Are you good at what you do? Join us!